'Refugees Welcome? Difference and Diversity in a Changing Germany', the newly released book by Jan-Jonathan Bock and Sharon Macdonald, examines the responses and implications of what was widely seen as the most significant and contested social change since German reunification in 1990. Find more info here.
'Profusion in Museums – A Report on Contemporary Collecting and Disposal'  by Harald Fredheim, Sharon Macdonald and Jennie Morgan is now available! To read online or to get a printed copy, click here. Or, click here to download the PDF file directly. CARMAH wishes a good read!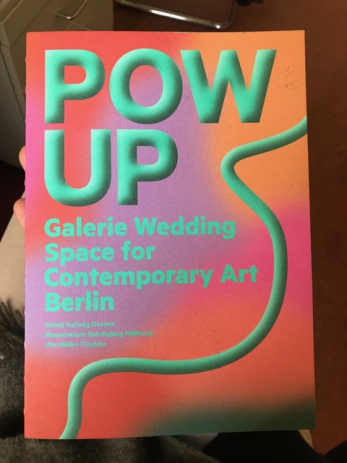 After two years of fieldwork with the district gallery of Berlin-Wedding, Jonas Tinius has written up his notes for the catalogue on their successive two-year programmes. The book will be launched on 29 May in the gallery. "Fieldnotes", in: Post-Otherness Wedding / Unsustainable Privileges. Galerie Wedding – Space for Contemporary Art Berlin, edited by Solvej Helweg Ovesen and Bonaventure Soh Bejeng Ndikung. Bielefeld/New York: Kerber.
CARMAH proudly presents the first collection of essays with an introduction by Sharon Macdonald. Named after the symposium 'OTHERWISE. Rethinking Museums and Heritage' held on July 27th – 28th, 2017. It is an open-access publication and can be downloaded here. Enjoy!